For a neutral ecological footprint!
Holder of the French NF-Environment certification label "Sites de visite", we invite you to take part in our environmental and ecologically-responsible approach.
Visitors who wish to do so before or after their tour, may produce part of the electricity needed for their visit by pedaling a bicycle generator. The energy produced will be injected directly into the network of the abyss.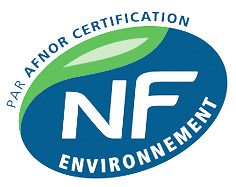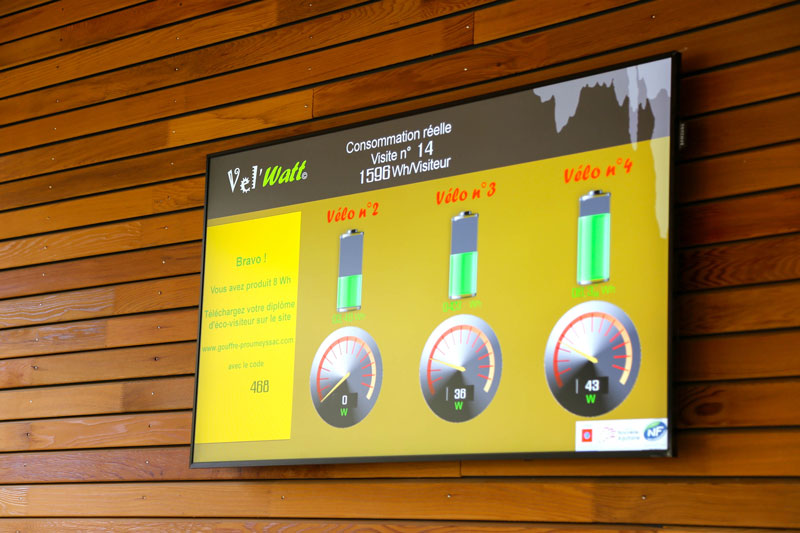 Diploma of the eco-Visitor
The Proumeyssac Abyss commits to reducing its environmental impact!
The Proumeyssac Abyss was discovered in 1907 and has been open to the public since 1924. It is the largest equipped cave in Perigord, offering visitors the chance to discover the underground world and numerous crystallisations. The Ludo park will undoubtedly teach you a few things about geology. The Proumeyssac Abyss is a site which has been classified of scenic interest since 1991 in order to preserve the abyss and its natural wealth. This natural site is vulnerable and needs to be preserved.
The Department is aware of this issue and thus, has been involved from the beginning of 2016 in a sustainable development approach in order to obtain the French certification label "NF Environment: sites de visite" which certifies a reduction of environmental impacts of our activity on this site.
Our commitments: to offer our visitors a fascinating tour while minimising environmental imprint.
General management: place the environment at the heart of our site management, establish an action plan and make sure that it is implemented.
Water and energy: monitor and reduce consumption and avoid waste for the sake of preserving natural resources.
Purchases: make our suppliers aware of our approach and opt for responsible purchasing by choosing local suppliers to contribute to the local development.
Waste: reduce our waste generation as much as possible, implement recycling and combat over-packaging and waste.
Chemical products: give pride of place to eco-labelled products and monitor the quantities used.
Eco-friendly actions: we sensitise our staff to environmental issues and we invite our visitors to take part in our approach too.
We welcome all comments and suggestions that may contribute in improving our commitment. We wish you a pleasant visit.